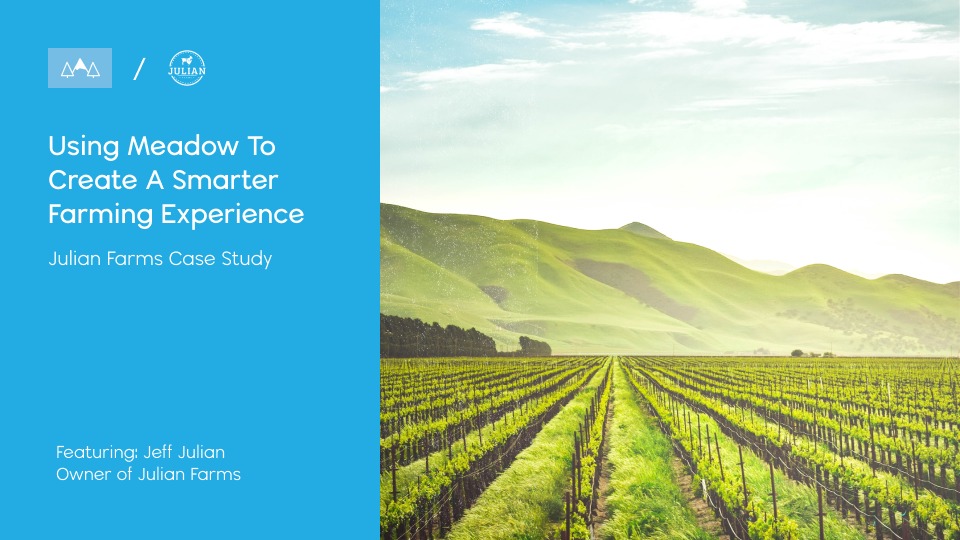 Designing AgTech Products to Help Our Farm
As you may know, we started the farm in 2021, and our background is not in agriculture but technology. I met Michelle while we were both getting our degrees in Computer Information Systems, and we both have worked in the IT field designing websites, managing teams, and building all sorts of other fun projects for our clients. Michelle and I both had felt a call to try something new, and we felt God put this land and the idea of a farm in our heads.

However, once you start working land that has not been worked for decades with all new equipment and no infrastructure, you quickly learn you don't know what you don't know. I have been consulting on projects for clients for 20 years, and for the first time in a long time, I had problems I needed to solve. For a guy like me, that makes me tick, and I have enjoyed nearly every day farming since.

Over the past two years, I worked with Wilderness Labs to use their products and a bunch of different sensors, switches, relays, and components to start solving problems we face. The first project was named Abraham, a fodder production system for making green grass from seeds in periods when the grass doesn't grow for our animals. Each day in the fall, winter, and early spring, our goats, chickens, and turkeys get fresh barley grass, along with the typical hay and leaves available. Without Abraham, I would have to turn on and off lights twice daily, water the grass pads twice daily, and turn various fans on and off throughout the day to ensure I am not overdrying or getting mold growth from too much water. Abraham will control this for me with the help of the software I wrote.

Recently, Wilderness Labs shared a Case Study we developed showcasing what we are doing with agriculture technology, AgTech, and how their products help. Check out the study here, and we look forward to sharing more projects I have in the works for the Fall and Winter.
Case Study: https://wldrn.es/agtech